Services & Techniques Offered by our Newnan Chiropractor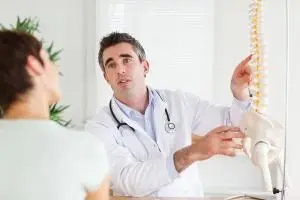 Regardless of the symptoms that bring you in, you can rest assured knowing that Newnan Chiropractic Spine and Injury Center offers a full menu of drug-free options of care designed to get you on the road to recovery.
Learn more about the services and treatments we offer:
Diagnostics:
Medical History

Orthopedic, Neurological, Biochemistry examination and testing

Utilized and/or report interpretation (not limited to the following): X-ray, MRI, MRA, CT, PET, SPECT, VNG, CAPS, EMG/NCV, Bone Scan, Ultrasound, Dynamic surface EMG, blood work, saliva testing, stool analysis.

After diagnostics are obtained and interpreted a report of findings and initial estimates of cost are supplied.
Treatment/Therapy:
Chiropractic Manipulative Therapy/Adjustment: manual and hand held devices are used based on diagnosis and patient desires. This therapy should be painless and much safer than commonly used pain medications.

Various passive modalities such as electrical muscle stimulation, soft tissue mobilization and spinal traction

Prescriptive therapeutic exercises

Neurological rehabilitation
Orthopedic rehabilitation

Natural Supplement advice: statements have not been evaluated by the food and drug administration. Products are not intended to diagnose, treat, cure, or prevent any disease. Dietary supplements are intended only for nutritional use and health maintenance and should not replace or delay the use of any conventional medical treatment.
Please Note:
In some cases, Georgia chiropractic scope of practice laws may prevent statement of diagnosis or applications of certain therapies and supplements regardless of a chiropractic physician/doctor's subject knowledge.
Scope of practice laws may not prevent Dr. Steingraber from providing suggestions, interpretation of reports or referrals to other providers.
States have different scope of practice laws for chiropractic physicians/doctors. This is due to various factors such as strength or desire of chiropractic lobby and/or strength of medical and insurance lobby at the state government level.